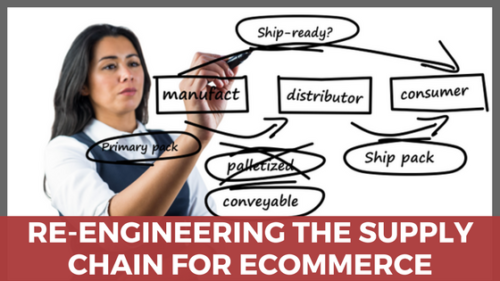 I had a call today with a manufacturer of a unique laundry detergent considering a direct-to-consumer business. The manufacturer's product is already being sold on Amazon by a third party distributor…in a single bottle format. Of course there are many other detergent brands being sold on Amazon, Jet.com, and hundreds of ecommerce sites. There is a potential upside to selling direct-to-consumer on ecommerce. The question remains: how can shipping a single bottle be made profitable?
Brands and manufacturers are facing pricing pressures as they have never seen before.
Consumers can easily compare the prices of any given product. To keep up, competitive manufacturers are radically eliminating costs to provide the greatest value in the eyes of the shopper. And this isn't just occurring with commodities; branded products are also facing competitive pricing pressures at the high end. Nike, for example, has started to limit what they sell on Amazon. To avoid being beat on price, Nike saves their high-margin rare and premium shoes for their online and physical retail stores.
How can brands reduce supply chain costs to be competitive on ecommerce?
In order to be profitable for ecommerce, manufacturers need to redesign the product supply chain, eliminating many end-to-end costs that were previously taken for granted. This includes manufacturing, packaging, distribution, marketing, and delivery to the end consumer. The key barrier to doing so? The massive costs and time needed to adapt manufacturing and distribution processes that were designed for traditional retail to e-commerce.  
Key Questions to Ask about Your Product Supply Chain
Ask yourself…
Are there existing overall system costs that are not required for ecommerce?

Is a fancy outer package required when the product is shipped in a corrugated box?

Is there a way to package or re-size a product so that it can be more efficiently distributed and delivered?

Can secondary packaging for ecommerce be eliminated? Can primary packaging be redesigned to eliminate the need for secondary packaging for ecommerce? What new elements of product quality production will be required?

How can costs from manufacturing to distribution by the manufacturer be reduced or eliminated?

How can the cost of distribution to e-retailers be reduced?

Can the manufacturer ship the product in "ship-ready" packaging, eliminating the need for e-retailer adding additional cartons?

Is there a way for the products to work better with conveyors?

Can the product be shipped directly from the manufacturing center to the consumer?

Can I personalize the product for a consumer right off of the manufacturing line?
The process
Next, product managers and engineers should design an optimal end-to-end supply chain layout, including supply to e-retailers and potential direct business. During the process, cost engineers should work to understand options to reduce costs as new processes are being defined and new equipment is introduced. The team should continue to investigate how the competition can deliver a lower cost structure.
Ultimately, through active questioning  and working diligently, companies can develop new product and packaging features that will satisfy consumers' needs, and ultimately drive higher profitability.
Why redesigning the product supply chain is necessary
Although a complete retooling of a product supply chain strategy for ecommerce may seem like a massive undertaking in terms of capital costs and time, it is more risky to do nothing. Brands must assume the competition is doing the same thing. In fact, having a end-to-end system tailored to ecommerce is perhaps the reason why fast-growing, new companies have taken market share away from established brands.
Dollar Shave Club was able to rapidly take over 20% of the shave marketing from behemoth Gillette.
Supply Chain Success Stories
One major consumer products manufacturer I worked with took a "clean slate" approach to designing the most cost efficient end-to-end system.  During the process, they partnered with a couple major e-retailers, and created a system in which product came off the manufacturing line ready to be shipped directly to the consumer. This new system cut out the costs of transportation and warehousing for both the manufacturer and retailer, leaving the manufacturer better poised for growth on ecommerce.
Key Takeaways
Ecommerce has given consumers better tools to find the lowest price for any product

In order to achieve the lowest prices, manufacturers must re-design product supply chains, focusing on eliminating system costs, packaging costs and distribution costs.

Product managers, product engineers, and cost engineers should work together to re-design the system from the ground up and assess the competition's ability to 

Companies with supply chains designed for ecommerce are leaner and better poised to capture market share.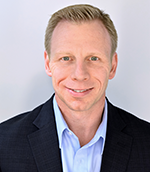 Keith Johnson
Founder and Principal - Brilliant Ecom!
Keith Johnson is a corporate strategist and innovation expert. Keith spent the first half of his career with Procter & Gamble in the US, Europe, and Asia, with a focus on growing brands through technical and commercial innovation. Most recently with Catalina Marketing, Keith worked to innovate shopper marketing for top consumer product companies through digital promotions and advertising. A serial entrepreneur, he founded and grew a breakthrough ecommerce company and launched a digital marketplace startup. Keith serves as an alumni leader for the University of Chicago Booth School of Business.
Today, Keith is the Founder & Principal of Brilliant Ecom!. Brilliant Ecom! helps brands understand what is happening in their category online, set a solid e-commerce strategy, and provide infrastructure to handle the most critical yet manpower-intensive elements to drive sales.
BRILLIANT ECOM!